Discovery's annual Shark Week is always jam packed with action, and I expect this year's will be no different! According to Discovery's website, the first-time Master of Ceremonies, Dwayne "The Rock" Johnson will kick off Shark Week's historic 34th year with special guests during the week to include Tracy Morgan, Sal Vulcano, James Murray, Brian Quinn, and the cast of "Jackass". https://www.discovery.com/shark-week/shark-week-schedule-2022-pictures
If you love a good themed-tea moment, I've got you with this list of SLL teas that give all the Shark Week vibes! You may look at some on this list and wonder how they fit into the theme. I looked at names as well as the blue and red colored teas to give y'all as many choices as possible. 
Happy Shark Week!!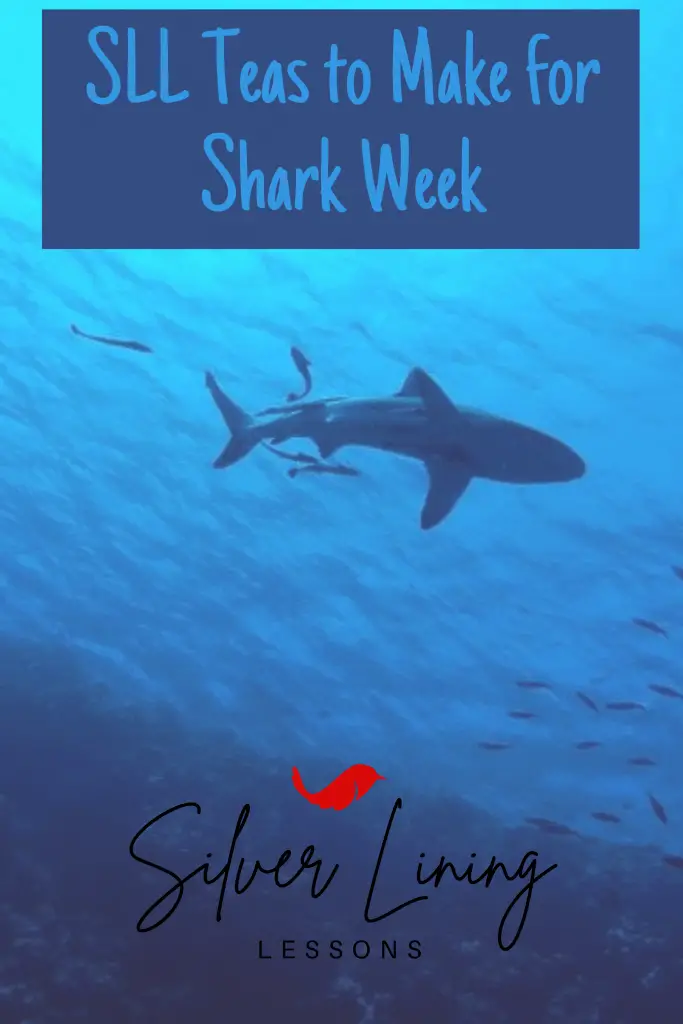 **The links in this post are affiliate links. This means if you click on the link and purchase an item, I will receive an affiliate commission at no extra cost to you. All opinions remain my own.