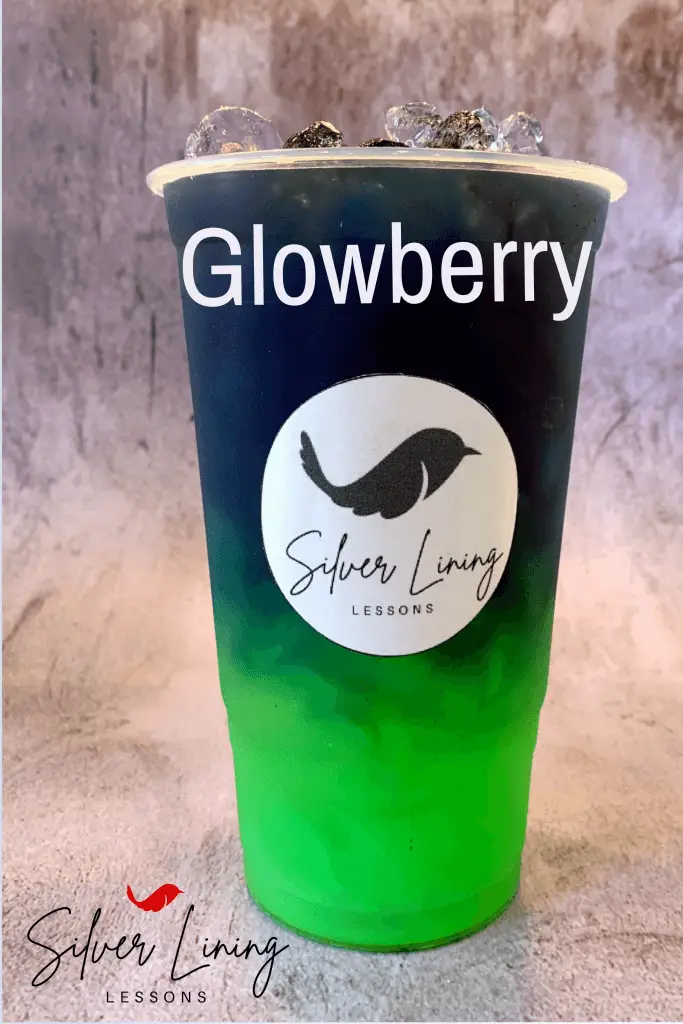 As always, these recipes don't require any pricey products or supplements and all come in under 40 CENTS, are CAFFEINE FREE and SUGAR FREE!
I'm serious! It's true. You really can still enjoy the same great flavors, cool looks and amazing tastes that give you the experience of loaded teas, but without all the caffeine and without breaking your budget.
Bonus: You'll also be like the coolest parent when your kids see these!
**The links in this post are affiliate links. This means if you click on the link and purchase an item, I will receive an affiliate commission at no extra cost to you. All opinions remain my own.
Glowberry
No caffeine, No sugar, 15 calories, 34 cents per serving
Starburst Blue Raspberry drink mix
Skittles Green Apple drink mix
Wyler's Light Island Punch Purple Berry Wave drink mix