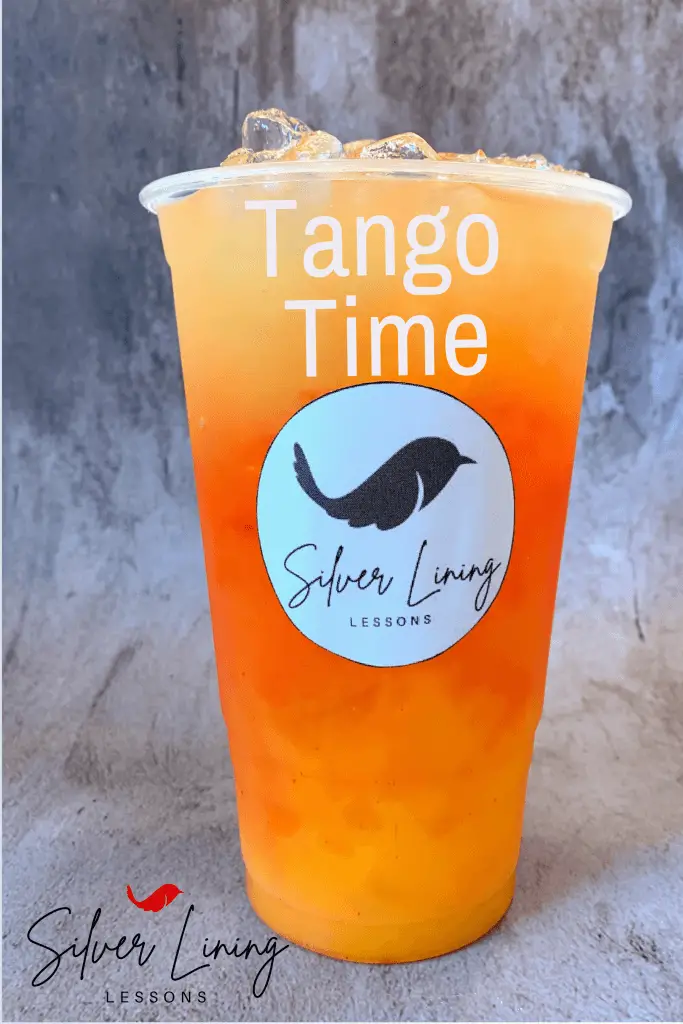 As always, these recipes don't require any pricey products or supplements and all come in under 40 CENTS, are CAFFEINE FREE and SUGAR FREE!
I'm serious! It's true. You really can still enjoy the same great flavors, cool looks and amazing tastes that give you the experience of loaded teas, but without all the caffeine and without breaking your budget.
Bonus: You'll also be like the coolest parent when your kids see these!
Tango Time
No caffeine, No sugar, 25 calories, 38 cents per serving
Tampico Citrus Punch drink mix
Great Value Lemonade drink mix
Jolly Rancher Watermelon drink mix