We made it to 2022!
It was another year I never saw coming in all the best ways. I learned almost as much about TikTok as I did about myself. Social media has a funny way of stripping you down to your core and forcing you way outside of your comfort zone. 
Y'all have probably heard me say this before, but I truly find power in words and manifestations that I speak into myself and my life.  I sit down with a notebook and my thoughts at the end of the year and set my goals for the coming year. As I do that, I choose a word that I believe fully captures my goals and dreams for myself. I ask myself, "Where do you want to be this time next year?" and find a word that speaks it into existence.
My word for 2021 was FORWARD, and there couldn't have been a better way to describe my year. So many of my dreams became a reality, my voice was given a platform and our work was shared in a way that we never imagined, helping so many people.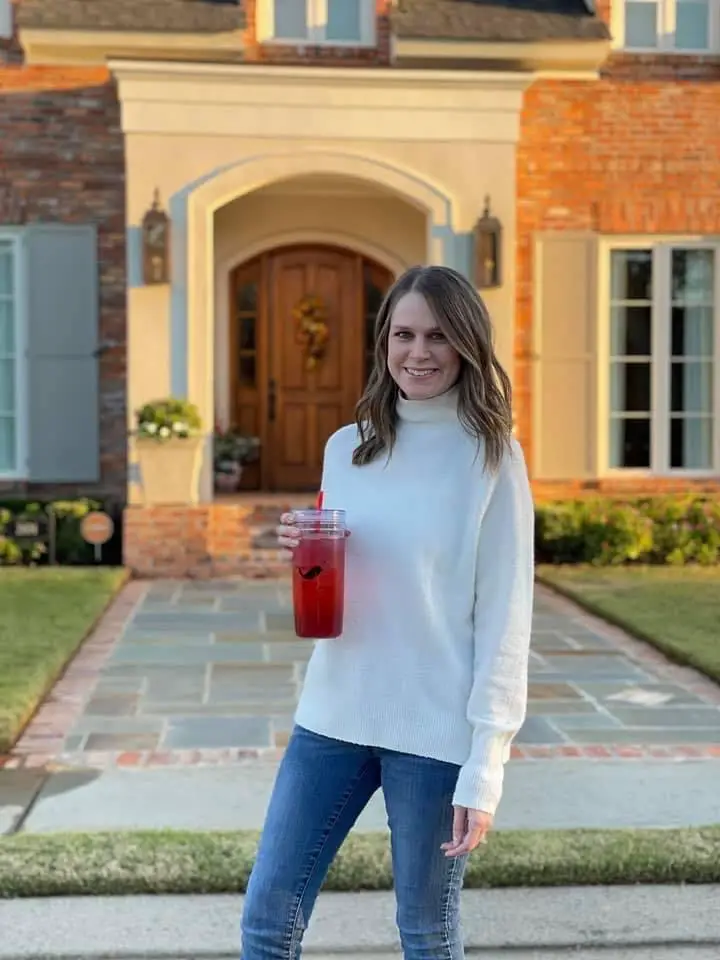 My word for 2022:

HOME
My goals for the next chapter are different but still just as big as last year's. I'm learning to believe in myself more than ever before and chase even bigger dreams. It's a beautiful feeling.
HOME
To or at an ultimate objective (such as a goal or finish line)
Relaxed and comfortable: at ease
In harmony with the surroundings
A family living together in one building, house, etc.
I want to hit the finish line. I want to be fully at ease in my own skin regardless of all the social media noise around me. I want to be in harmony with my surroundings and make my house the most home it's ever been. I want to be more present with my family, physically and mentally, than ever before. Reaching home will require a lot of work but getting there will be worth it.
Cheers to being at home, in every sense of the word, in 2022!