**Some of the links in this post are affiliate links. This means if you click on the link and purchase the item, I will receive an affiliate commission at no extra cost to you. All opinions remain my own.
As a busy working mom of two super picky eaters, I'm always looking for easy recipes that they will actually eat.
It doesn't get any easier than these super simple muffin mix waffles!
All you need is a packet of Martha White muffin mix and 2/3 cup milk. That's it!
You can choose from any of the flavor options, like Strawberry, Blueberry, Apple Cinnamon, and Chocolate Chip. My kids love blueberry muffins, so we tried those first.
How to make Quick & Easy Muffin Mix Waffles:
Mix your packet of Martha White muffin mix with 2/3 cup of milk. Stir well. Your batter should be thick like waffle mix. 
Preheat your waffle maker (medium-high heat if you have settings) and spray with nonstick cooking spray.
I really like this Dash Express 8″ Waffle Maker. It makes the perfect size for the kids to grab and go! 
Pour enough batter to fill your waffle maker (will vary depending on size – I have a small maker and use about 1/3 cup of mix for each waffle). Close the lid and let cook until your waffle maker signals it's done or until golden brown.
Remove from waffle maker and ENJOY!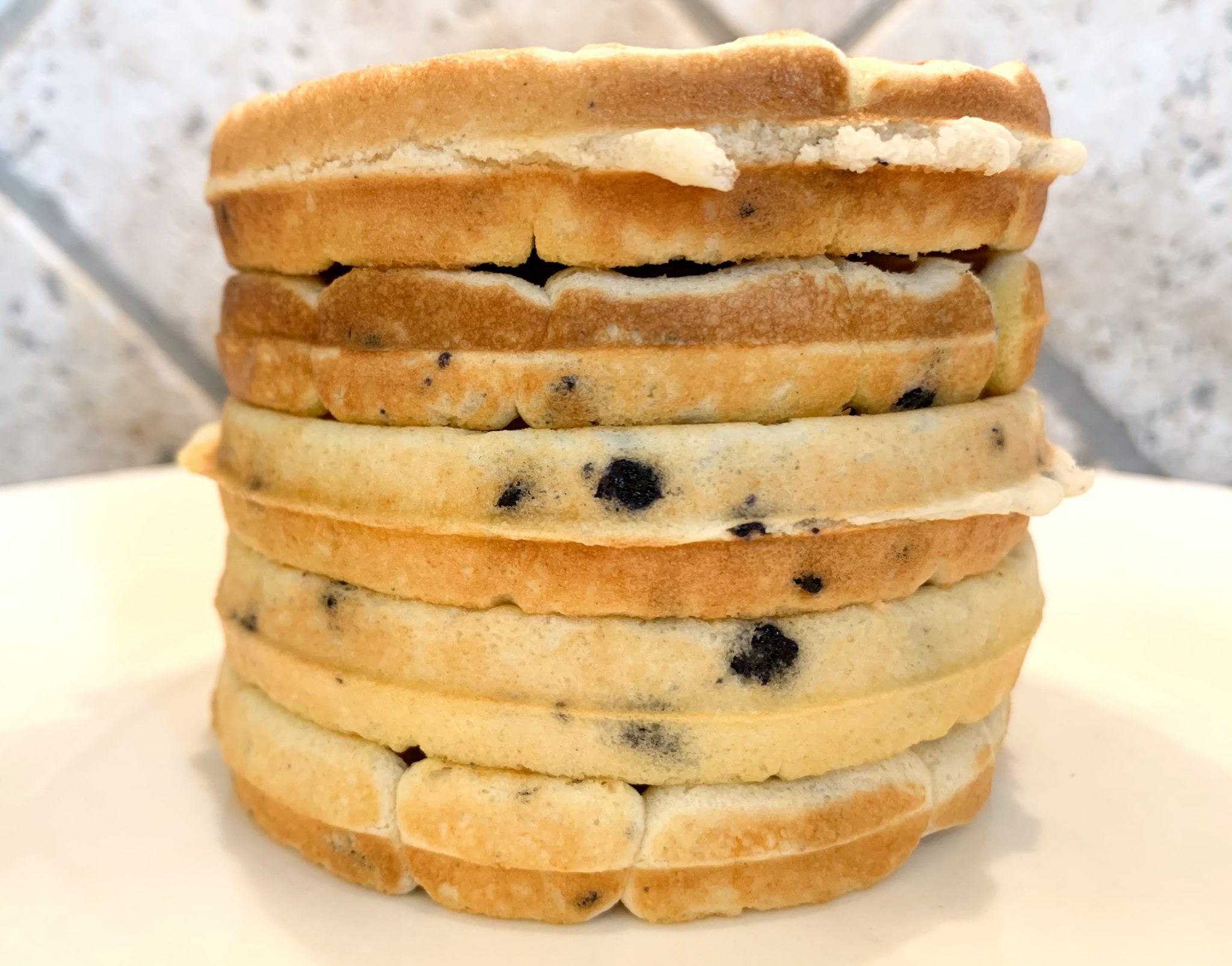 With the Martha White muffin mixes ringing up for around 80 CENTS, I can fit this into our grocery budget any week!
And did I mention that my kids absolutely inhale them?! That's a win-win, y'all.
You can top with anything you want, like whipped cream, syrup or even fresh fruit. The options really are endless with these!
Want Pancakes? Simply add one egg to the batter! Perfect to mix it up every once in a while. I have one kid who likes waffles and one who prefers pancakes. Go figure!
Don't forget to SUBSCRIBE and FOLLOW US to stay up to date on all things Silver Lining Lessons.