When I need a dish for a party, this super simple crockpot favorite is my go-to! But when my friends ask for the recipe, I send them my husband's number, because we all know he's the cook at this house. He swears to our kids that these are his "World Famous Meatballs" and thinks he's giving IKEA a run for their money.
All jokes aside, they are really delicious and very easy to whip up!
Whether you need a dish for the office potluck, girls night, Super Bowl Sunday, or even just a warm, hearty meal, you definitely want to add this recipe to your favorites!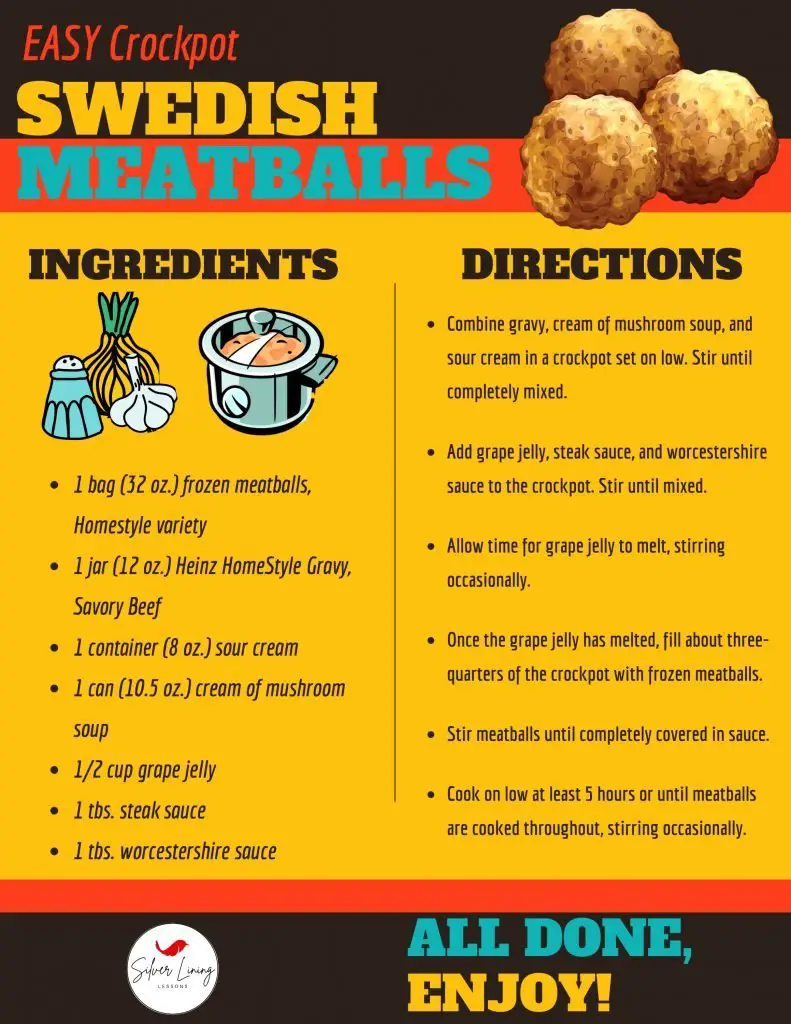 To make these a little sweeter, up the grape jelly.
For a tangier taste, add more sour cream and an extra splash of worcestershire sauce.
We all know that Swedish meatballs make a great appetizer, but they also pair well with rice or potatoes to make a whole meal.
Who am I kidding? The best thing about this recipe is it's so good that everyone will think you really know how to cook. While I may not be America's next best chef, I know a good meatball when I see one.
Don't forget to  SUBSCRIBE and FOLLOW US for to keep up with all things Silver Lining Lessons.