I've only had tiramisu at fancy restaurants and by fancy, I really mean expensive. I looked up recipes, and they all seemed overly complicated with pricey ingredients. I really wanted a good tiramisu, but our newfound frugal lifestyle didn't support my high-end craving. So my husband set out on a mission to make a cheap, easy version of this rich, complex dessert.
Y'all, he delivered for us!
This Easy Cold Brew Tiramisu comes in under budget with all the five-star flavor. I had to share it!
The Frugal Cuts: These simple changes to the traditional tiramisu recipe make a huge difference in cost without sacrificing any flavor!
Replace expensive and hard-to-find ladyfingers with pre-made sponge cake. I found pre-made and packaged pound cakes for $1 per pack of 2 at our local bakery. You could also use boxed pound cake mix!
Use homemade cold brew instead of pricey espresso.
Swap that premium mascarpone cheese with a sweetened cream cheese filling.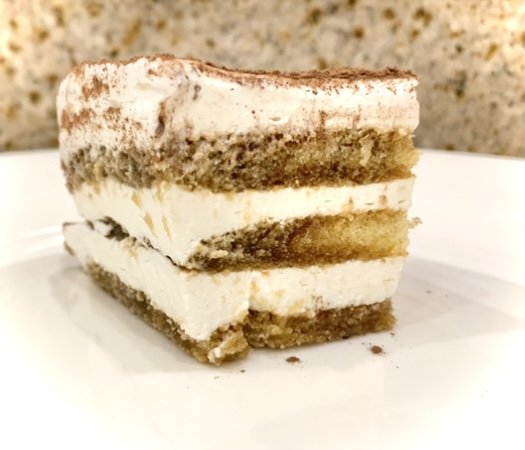 You can literally see and taste the flavors in each layer, and I never would've guessed this was a cheap, easy version of the classic we all love. It's great for date night or when you want to really impress your dinner guests! They'll be checking for takeout containers and swear you pulled a Mrs. Doubtfire. No tricks here – just a super talented husband who knows the way to my heart is my sweet tooth!
Don't forget to SUBSCRIBE and FOLLOW US to stay up to date on all things Silver Lining Lessons.